Beet sugar в Нижнесилезском воеводстве
1
Дудка Александр Александрович, ФЛП,

UA
Вроцлав, PL
Beet Sugar for sale Origin - Ukraine 1-st category - icumsa 45: - mass fraction of sacharoze (polarization), % - 99,75 - mass fraction of reductive substances, % - 0,027 - moisture, % - 0,053 -
Комербудавтотех, ООО,

UA
Варшава, PL
Сахар свекловичный ДСТУ 4623-2006, 2017 г. на условиях FOB. Объемы 10 000 МТ в месяц. Sugar beet DSTU 4623-2006, 2017 on the basis of FOB. The volume is 10 000 MT per month.
Cпинакс, ООО,

BY
Варшава, PL
I offer from Russia: feed Sugar beet pulp, granulated: Protein: 12%. Fiber: 25%. Humidity, max: 13%. Sugar content, max: 10%. Ash content: 2-5%. Granule size: 8-10 mm. Packing: bulk, 50kg bags,
La Encina Capital, SL,

ES
Варшава, PL
Brazilian sugar, the minimum volume of 12.500 tons. Bank TOP 50 (or bank included in the group)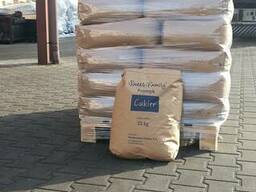 Агроимпех, Sp. z o.o., Гданьск
On sell cristal white beet sugar from Poland. Packaging in 25/50 kg bags,1000 kg big-bags and sack of 1 kg. Certificate, transport truck. Speak in english. Loading in Truck of 20-22 mt. All price on
Ромашка, ООО,

UA
Варшава, PL
The company sells cane sugar icumsa 45 Delivery to any safe port in the world. Annual contract. Price: 12,500 MT per month 320/MT 25,000 MT per month 315/MT 50,000 MT per month 310/MT 75,000 MT per
Трейдэнергопром, ООО,

UA
Варшава, PL
Package 50 kg. The price is formed depending on frequency of deliveries and amount to order. The price pointed in the offer is basic and it can be changed. The exact price is given only after you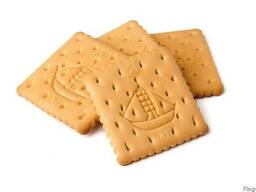 Агро-Юг-Сервис, ООО,

UA
Варшава, PL
Pliki cookie w asortymencie: Hard Dough Biscuits: Maria Zoo Croquet Sweet Bear Galette Biscuits : Fitness Fitness with Bran Crackers: 123 Sweet Sticks Cards Sugar Biscuits: Tea Biscuits South
Сезам, ООО,

UA
Варшава, PL
Good day My name is Arkadii I'm export manager of famous Ukraine company "Sezam", we are producer of confectionary items such as: halva, treacle-cake, Turkish delight, toffee, peanuts in sugar and
Dk-bud-invest, Sp. z o.o., Варшава
We offer the supply of beet molasses in large volumes. 100 tons. Supplies from Russia to Europe. Branch in Europe located in Warsaw .
×
×
×